About Anthony Jones – Psychologist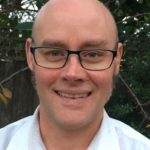 I am a Clinical psychologist and trained in a Gestalt Therapy approach. In a Gestalt approach, change happens through being more fully oneself. Learning through experience is emphasised.
I have been in private practice since 2007,
As well as working in private practice, I have had many years of experience in the welfare and health sectors, particularly working with people experiencing anxiety, depression, and trauma. I have also worked with people who have experienced violence, homelessness and long term unemployment. Prior to working as a therapist, I worked in an industrial sugar mill for 10 years.
Qualifications
Master of Psychology (Clinical Psychology), Adv Dip Gestalt Therapy, MAPS
Registration #PSY0001125641
Business details
ABN 52 520 091 867
Medicare & WorkCover Provider #2826652K